LUNA
The jewels from the LUNA collection feature unusual shapes and textures. They are a harmonious mix of stones and pearls, contrasted by the colour of silver and gold. We handcraft the LUNA's jewellery pieces in sterling silver and vermeil.
LUNA's pieces are minimalist with a one of a kind twist. Veronique, the designer and jeweller behind the brand Ve, wants to create unusual jewelry that you will want to wear every day. She wants her creations to bring out the beauty and uniqueness of each woman.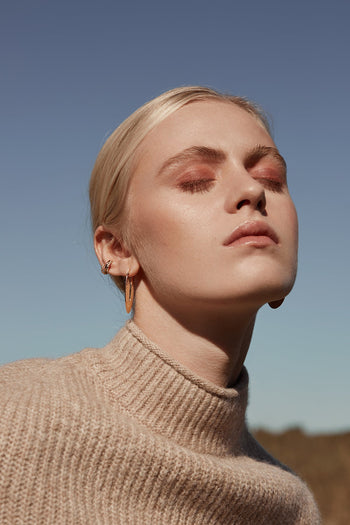 Showing items 1-28 of 28.