HALO collection
In this collection, Véronique, the designer and jeweller behind the brand Ve, reinvents jewelry integrating gems. In her creations, stones and pearls seem to float; they are integrated into the jewelry pieces elegantly and refreshingly. We chose to work with three different natural stones, rose quartz, green aventurine and white jade. The stones look stunning with the contrast of sterling silver and gold vermeil.
HALO, definition: A circle of light around the sun, moon, or other luminous body caused by refraction through ice crystals in the atmosphere.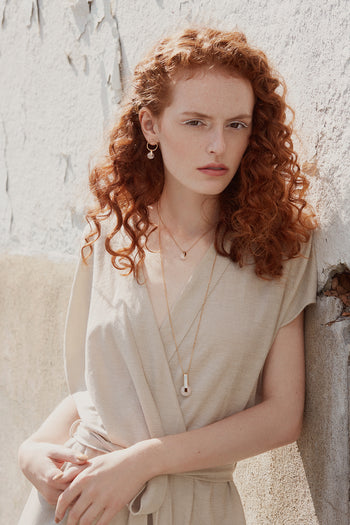 Showing items 1-30 of 33.
1
2